Tania Davis
age ~59
from Auburn, GA
Also known as:

Tania Hancock
Davis Davis
Tania Davis Phones & Addresses
Auburn, GA

Decatur, GA

Houston, TX

Snellville, GA

Tucker, GA

Dawsonville, GA
Work
Company:

Summer day camp program - Houston, TX

May 2011

Position:

Assistant director
Education
School / High School:

Liberty University

May 2013

Specialities:

Master of Arts in Ministry
Name / Title
Company / Classification
Phones & Addresses
Tania K. Davis
Owner, Principal
The House of David Group Home
Single-Family House Construction
6422 Hillman Gln Cir, Houston, TX 77086
Tania L. Davis
Administrative Assistant
Emory University Residence Life & Housing
College/University · Real Estate Agent/Manager College/University · Oncology · Gastroenterology · Ent · Pulmonologist · Psychiatrist · Neurologist
Office Of Residence Life And Housing, Atlanta, GA 30322
1648 Pierce Dr, Atlanta, GA 30322
1639 Pierce Dr, Atlanta, GA 30322
1615 Pierce Dr, Atlanta, GA 30322
404 727-7631, 404 727-5640, 404 712-2000
Tania L. Davis
Administrative Assistant
Emory University
Commercial Nonphysical Research · Commercial Nonphysical Research Commercial Physical Research
615 Michael St NE, Atlanta, GA 30322
404 727-6231
Resumes
Work:
Summer Day Camp Program
Houston, TX
May 2011 to Aug 2011
Assistant Director IKON -General Reinsurance
Philadelphia, PA
Jan 2008 to Dec 2008
Senior Administrative Assistant/Site Manager IKON
Houston, TX
Jul 2006 to Jan 2008
Outbound Sales Representative American Income Life Insurance
Houston, TX
Mar 2006 to May 2006
Recruiter/Appointment Setter Virgin Islands Perinatal Inc

May 2005 to Nov 2005
Project Advisory Council Coordinator Virgin Islands Dept. of Health

Jul 2003 to May 2004
Public Information Marketing Officer Virgin Islands Dept. of Health

Oct 2002 to Jun 2003
Office Manager
Education:
Liberty University
May 2013
Master of Arts in Ministry Liberty University
May 2012
Bachelor of Science in Religious Studies
Wikipedia References

Tania Davis
Work:
Position:
Violinist • Violist
Education:
Studied at:
Guildhall School of Music and Drama
Academic degree:
PG
Amazon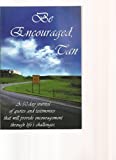 Be Encouraged, Tan!
view source
---
2012 DiggyPOD SOFTCOVER
---

Health and Physical Education: Book 1 Years 7 & 8
view source
---
This 2nd edition has been updated and reorganised to provide a complete resource for the Health and Physical Education key learning area. The practical, friendly approach is designed to motivate and inspire Year 7 and 8 students to make informed choices about their health, relationships and physical...
---
Author
Damien Davis, Tania Butler, Lisa Hasker
Myspace
Classmates
Googleplus
Facebook
Flickr
News
Youtube
---
Get Report

for Tania Davis from Auburn, GA, age ~59