David A Riemer
age ~65
from Berkeley, CA
Phone and address:

1611 Bonita Ave, Berkeley, CA 94709
510 843-8806
David Riemer Phones & Addresses
1611 Bonita Ave,

Berkeley, CA 94709

• 510 843-8806

San Francisco, CA

Ute, IA

Allston, MA

Marblehead, MA

1611 Bonita Ave,

Berkeley, CA 94709

• 510 604-4303
Work
Position:

Administration/Managerial
Education
Degree:

Graduate or professional degree
Isbn (Books And Publications)
The Prisoners Of Welfare : Liberating America'S Poor From Unemployment And Low Wages

view source
Resumes
Location:
San Francisco Bay Area
Vehicle Records
Address:

1611 Bonita Ave, Berkeley, CA 94709
Amazon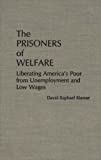 The Prisoners of Welfare: Liberating America's Poor from Unemployment and Low Wages
view source
---
Every year, the welfare system in America absorbs billions of dollars--money that could be used to eliminate poverty by creating jobs and subsidizing wages. The Prisoners of Welfare proposes a comprehensive alternative to America's fundamentally flawed welfare system with detailed, specific strategi...
---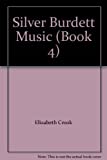 Silver Burdett Music (Book 4)
view source
---
Music instruction book, teacher's edition
---
Author
Elizabeth Crook, Bennett Riemer, David S. Walker
Publisher
Silver Burdett Company

Government as administrator vs. government as purchaser: do rules or markets create greater accountability in serving the poor?: An article from: Fordham Urban Law Journal
view source
---
This digital document is an article from Fordham Urban Law Journal, published by Fordham Urban Law Journal on June 1, 2001. The length of the article is 6322 words. The page length shown above is based on a typical 300-word page. The article is delivered in HTML format and is available in your Amazo...
---
Publisher
Fordham Urban Law Journal
Name / Title
Company / Classification
Phones & Addresses
Johnson, Hankins, MacDonald, Kimball, Inc.
Accountants - Certified Public
1342 Creekside Dr, Walnut Creek, CA 94596
925 938-5540
BOX OUT INDUSTRIES
Mfg Misc Products
1611 Bonita Ave, Berkeley, CA 94709
H F O, INC
540 Myles Standish Blvd, Taunton, MA 02780
1 Beechwood, Lincoln, NH 03251
KARPEL MANUFACTURING, INC
540 Myles Standish Blvd, Taunton, MA 02780
35 Holly Cir, Weston, MA
ROPS TEXTILES, INC
540 Myles Standish Blvd, Taunton, MA 02780
35 Holly Cir, Weston, MA
N. E. SPEED WASH, INC
1631 Cambridge St, Cambridge, MA 02138
TRI-STATE REALTY, INC
278 Highland Ave, Somerville, MA 02144
35 Holly Cir, Weston, MA
ARLEY CORPORATION
540 Myles Standish Blvd, Taunton, MA 02780
Facebook
Myspace
Flickr
Plaxo
Classmates
Googleplus
Youtube
---
Get Report

for David A Riemer from Berkeley, CA, age ~65